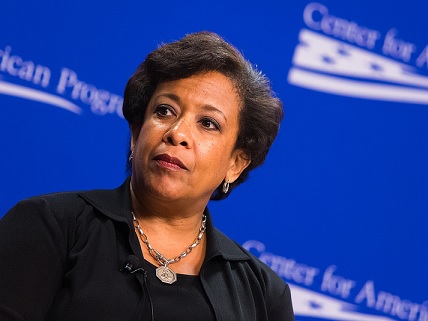 Attorney General Loretta Lynch met with former President Bill Clinton, whose wife, the presumptive Democratic nominee, is under FBI investigation. No big deal, right?
David Harsanyi writes:
David Axelrod, Obama's chief political advisor, tweeted: "I take (Loretta Lynch) & (Bill Clinton) at their word that their convo in Phoenix didn't touch on probe. But foolish to create such optics." And it's Axelrod's prerogative to take the two at their word. "All I can say is Loretta Lynch is one of the most outstanding human beings I've ever known," Sen. Harry Reid (D-Nev.) told reporters. "Her ethics are above reproach. No one could ever question her strong feelings about the rule of law, and her ethics are the best." Sen. Chuck Schumer added: "So, you have two choices, to say this didn't matter, or she is lying. I think it didn't matter."

Lynch might be Mother Teresa for all we know, but we still have ethical codes for a reason. Any truly impartial attorney general would have said to the former president, "Why don't we table this meeting until after the high-profile, politically charged criminal investigation of your wife is over." Would that really have been so difficult?
Read More →