UMich Sentiment Slumps In March As 'Hope' Plunges, Inflation Expectations Surge
March 11, 2022 | Tags: ZEROHEDGE
UMich Sentiment Slumps In March As 'Hope' Plunges, Inflation Expectations Surge
Following February's plunge to new post-COVID lows, March's preliminary University of Michigan sentiment data was expected to fall even further, plumbing new lows not seen since 2011. However, things were much worse than expected with the headline sentiment print dropping from 62.8 to 59.7 (well below 61.0 exp) as expectations plunged (from 59.4 to 54.4) and current conditions slipped from 68.2 to 67.8...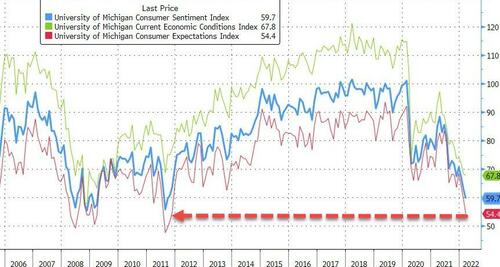 Source: Bloomberg
Sentiment tumbled across all political groups with Democrats worst...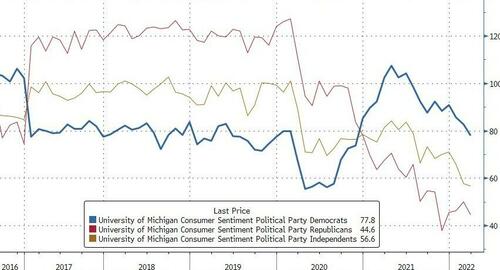 Source: Bloomberg
And finally, and perhaps most importantly, inflation expectations soared with the highest 1-year inflation expectations since Dec 1981...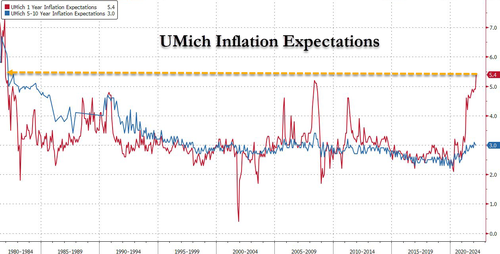 Source: Bloomberg
And we all know who is to blame for that right! That evil man who last name starts with a 'P'... (take your pick)
Tyler Durden
Fri, 03/11/2022 - 10:07