The Anti-ARK ETF's Share Price Has Just Blown Past ARKK For The First Time Ever
March 14, 2022 | Tags: ZEROHEDGE
The Anti-ARK ETF's Share Price Has Just Blown Past ARKK For The First Time Ever
The Anti-ARKK ETF, which we have written about in the past - the Tuttle Capital Short Innovation ETF (SARK) - finally passed ARKK on Friday and continued the move with gusto on Monday. 
SARK had closed at $57.87 on Friday while ARKK had closed at $55.58. 
Nearing the end of the day on Monday, SARK was up nearly 6% and trading at about $60.62 per share. ARKK was down about 6% and was trading in the low $52 range. 
Matt Tuttle, chief executive officer at Tuttle Capital Management LLC, told Bloomberg on Monday: "It's the same old bear market for growth stocks, especially for the speculative stuff. Amazingly in four months, our share price lapped ARKK, which, if you told me when we launched this thing that we'd lap them in four months, I wouldn't have believed you."
Despite numerous media appearances where Wood has tried to stop the bleeding from her fund this year, ARKK continues to plunge toward new 52 week lows what seems like every day. 
Matt Maley, chief market strategist at Miller Tabak + Co. continued: "I do think it makes sense that ARKK is down so much this year. Too many of the stocks in the ARKK portfolio were dependent on central-bank liquidity to fuel their outsize gains. Now that this liquidity is being reversed, the stocks are going down in a meaningful way."
Despite the poor performance, Bloomberg notes that ARKK has still amazingly seen "five straight weeks of inflows totaling roughly $1.3 billion". 
"SARK is another aspect that's adding to the liquidity profile of the ecosystem, Cathie Wood probably doesn't prefer its price being below SARK's, but we view this as part of an ecosystem, a solar system, with ARKK in the center -- and all of this brings people into the ecosystem," said James Seyffart at Bloomberg Intelligence.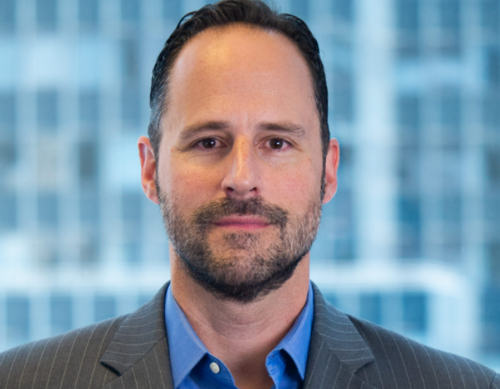 Recall, we wrote back in January that Matthew Tuttle timed his SARK ETF "perfectly" and was raking in the cash to show for it. Tuttle first had the idea to start an ETF betting against Wood's flagship fund when he saw the idea on Twitter last year. 
The 53 year old thought to himself at the time: "Holy crap, that's a great idea." 
In the following weeks, he filed for The Tuttle Capital Short Innovation ETF, ticker SARK, which would seek to bet against Wood's fund using swaps contracts. 
SARK is up about 100% since its inception. 
Tyler Durden
Mon, 03/14/2022 - 15:30