European Regulators Tell Banks To Put Russian Accounts Under Surveillance, Even EU Residents
March 16, 2022 | Tags: ZEROHEDGE
European Regulators Tell Banks To Put Russian Accounts Under Surveillance, Even EU Residents
In the latest alarming story that has that disturbing whiff of WWII-era Japanese internment camps, some European banks are now surveilling all Russia and Belarusian clients to ensure they are not seeking to circumvent Western sanctions on Moscow. 
What's more is that the order to intensively scrutinize transactions merely based on an ethnicity and nationality is coming down on orders from top EU regulators. According to Reuters, "The instructions from ECB [European Central Bank] supervisors mean tens of thousands of Russians and Belarusians resident in the EU face intense surveillance by their banks, which are on alert for big payments and deposits as well as new credit applications, said sources."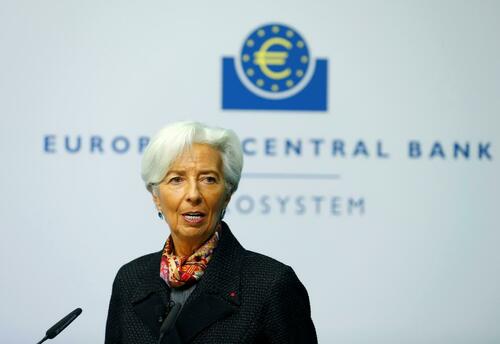 The heaviest concentration of Russians in the EU are in Germany - at over 230,000 - and with Spain following, at more than 81,000. A source quoted in Reuters said, "At first, the measures were focused on those of Russian nationality, whether they were residents or non-residents, and later it was extended to Belarusians."
Lest anyone think this is just run-of-the-mill sanctions enforcement on Russian nationals and particularly that it's all about oligarchs, there's this glaring admission in the exclusive Reuters report that even EU residents could be under watch on the mere basis of their national origin: 
Some ECB supervisory teams, which include staff from the central bank and national authorities, have told banks to tighten control of EU residents too if they come from Russia or Belarus, said the sources, from banks and watchdogs.
This even though on paper the sanctions laws are supposed to exempt those holding temporary or permanent EU residence permits. The EU measures restrict Russian nationals or companies from making deposits above €100,000.
Banks are further being told by the ECB to extra careful in reviewing loan applications from any Russian or Belarusian. Already, writes Reuters, Spain is applying mass additional surveillance of thousands of bank accounts on the mere basis of having Russian ethnicity. 
"In one instance, a Spanish bank has put around 8,000 Russian clients who are not on the EU sanctions list and are residing in Spain under surveillance, said one of the sources," according to the report. What's more is that "All new lending to Russians who do not have Spanish residency has been halted and at least one bank will not allow non-resident Russians to open new accounts, they added."
Tyler Durden
Wed, 03/16/2022 - 11:05