Stocks, Oil Tumble After Fed Signals Hike At Every 2022 Meeting, 5s10s Curve Inverts
March 16, 2022 | Tags: ZEROHEDGE
Stocks, Oil Tumble After Fed Signals Hike At Every 2022 Meeting, 5s10s Curve Inverts
While Powell did not detail plans of the Fed's balance sheet shrinkage which many said could be unexpectedly hawkish, the market's reaction to the Fed's statement indicates that it was unexpectely hawkish nonetheless - largely due to the Fed's signaling that there will now be a rate hike at every FOMC meeting for the rest of the year - as well as a 2024 dot signaling a rate of 2.8%, up from 2.1%. And sure enough, amid this unexpectedly hawkish attack, futures are tumbling, with eminis tumbling from 4310 before the meeting to a session low of 4,240...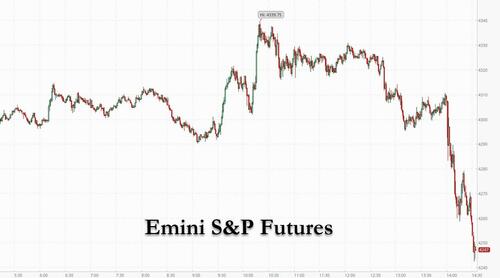 ... dragging commodities such as oil lower - a move which the sellers will soon regret once Russia responds to the news that the US will sell armed drones to Ukraine...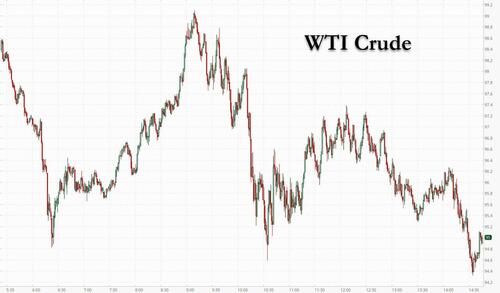 ... yields across the curve surging higher, with the 10Y spiking to 2.2225%...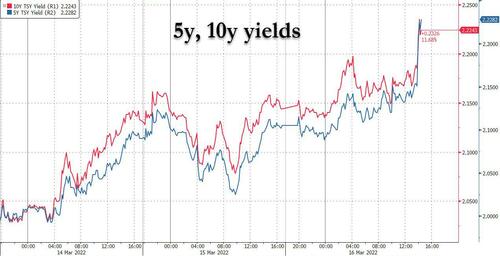 ... and with the 5Y now at 2.299%, we officially have a yield curve inversion for the first time since 2006!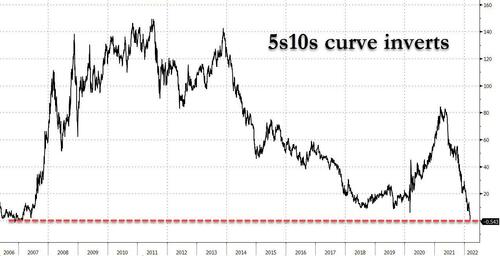 And with the 20s30s even more inverted, as the TSY yield curve pancakes...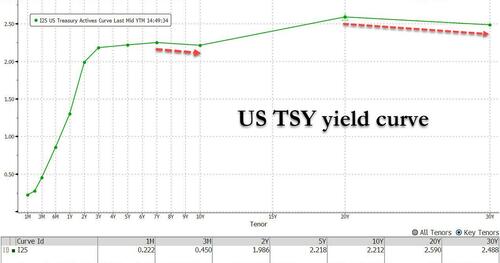 ... this means that the countdown to the next recession has begun, and the market can now start pricing in the next QE. That may explain why gold, while lower, hasn't crashed...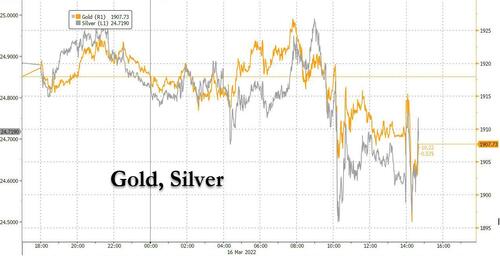 ... and while the high-beta tech stocks known as cryptos initially tumbled, they too are now starting to finally price in the next round of easing and QE.
We end with a snapshot from Bespoke, looking at how stocks have traditionally traded on FOMC days, and no surprise, when the Fed has raised, the market has generated the lowest EOD returns.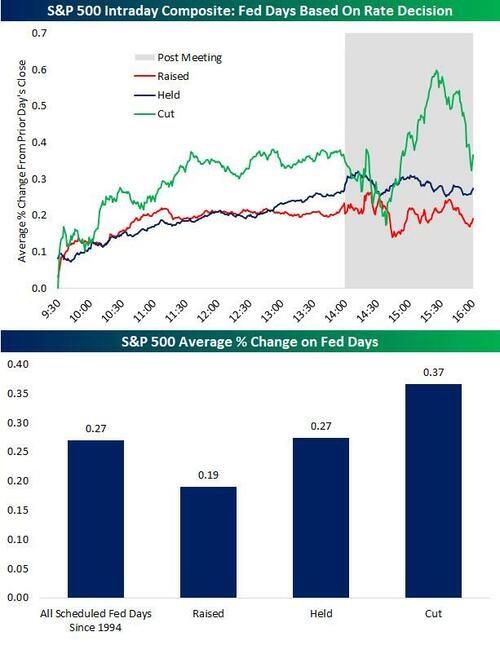 Tyler Durden
Wed, 03/16/2022 - 14:41