Stocks Slide After US Official Reportedly Pours Cold Water On Ukraine Peace-Talks Progress
March 17, 2022 | Tags: ZEROHEDGE
Stocks Slide After US Official Reportedly Pours Cold Water On Ukraine Peace-Talks Progress
Just over an hour ago, Reuters reported that the Ukraine foreign minister said Ukraine is "ready to continue diplomatic efforts to stop Russian aggression," sparking a brief buying panic in stocks.
Now, we hear from US officials, cited anonymously by Reuters, that there is "still a very big gap between positions in the Ukraine peace-talks," adding, of course that most of the blame is Putin's, saying "those who have seen Putin's remarks would be forgiven for thinking that he is not in the mood to compromise."
That immediately prompted selling pressure in stocks...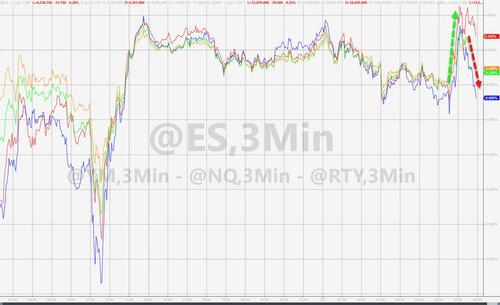 And gold extends gains...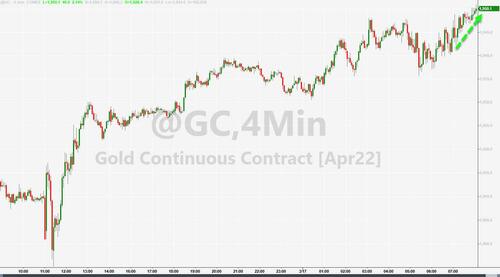 How long before we get the denial of the denial of progress by Lavrov?
Tyler Durden
Thu, 03/17/2022 - 10:57