Unsanctioned Russian Superyacht Stranded In Norway Because No One Will Sell It Fuel 
March 19, 2022 | Tags: ZEROHEDGE
Unsanctioned Russian Superyacht Stranded In Norway Because No One Will Sell It Fuel 
Norway's parliament outlawed discrimination, but some Norwegians are finding an exception by restricting fuel to an unsanctioned superyacht owned by Russian oligarch Vladimir Strzhalkovsky, a former KGB agent and linked to Russian President Vladimir Putin
Ragnar, a beautiful 68-meter (223-foot) commercial vessel turned luxury superyacht, is stranded in the Port of Narvik because Norwegian fuel suppliers reject all requests to refill it. The suppliers say they don't want to help entities associated with Russia, according to local news NRK.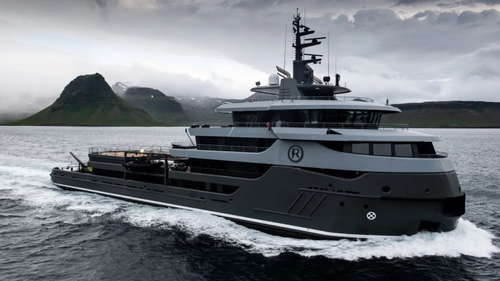 "Why should we help them?" Holmlund Oil Service's general manager Sven Holmlund told NRK. "They can row home. Or use a sail," he added.
Ragnar's captain, Robert Lankester, said the entire crew is non-Russian and "have nothing to do with the boat's owner."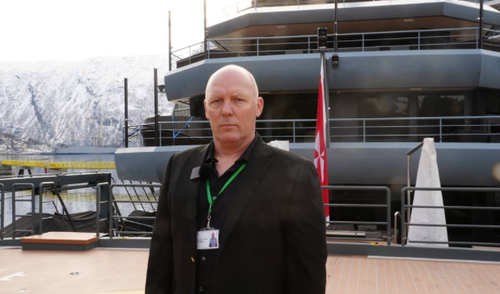 "We find the discrimination against us, extremely unjust," Lankester said. He noted that Strzhalkovsky nor the vessel is on Europe's sanction list. 
"I understand that Russian fishing vessels account for 20% of the economy in northern Norway. It is to Norway's advantage that they get to operate here," he added.
Lankester pointed out that the vessel is a commercial charter yacht that came to Narvik for the winter tourism season. Here's the captain's letter of how Norwegians have discriminated against his western crew.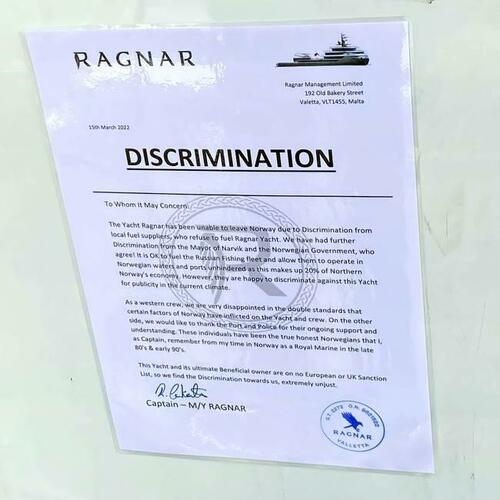 Meanwhile, other Russian oligarchs who have been sanctioned have either fled Europe to places such as Dubai and the Maldives or had their vessels seized by European officials in countries like Italy and France. 
Even though discrimination is prohibited in Norway, it appears not to apply to Russian-owned or linked entities (even unsanctioned ones). 
Tyler Durden
Sat, 03/19/2022 - 07:35