Supreme Court Justice Clarence Thomas Hospitalized With Infection
March 20, 2022 | Tags: ZEROHEDGE
Supreme Court Justice Clarence Thomas Hospitalized With Infection
With the confirmation battle for Justice Stephen Breyer's nominated successor, Ketanji Brown Jackson, about to begin, longtime conservative Justice Clarence Thomas has reportedly been hospitalized with an infection, according to media reports.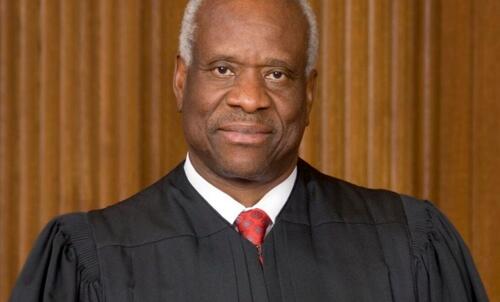 Thomas, the most senior associate justice on the nation's highest court, is being treated with intravenous antibiotics, according to a spokesperson for the court. His symptoms are easing and he's expected to recover, they said.
Officials said Thomas was admitted to Sibley Memorial Hospital in Washington DC on Friday evening after experiencing flu-like symptoms. Court officials said they expect Thomas to be released in a day or two.
According to USA Today, SCOTUS was set to hear oral arguments on Monday, but the court indicated that Thomas wouldn't take part (remotely or in person). Instead, he would rather "participate in the consideration and discussion" through court records and audio of the arguments.
Thomas was nominated by President George H.W. Bush to serve on the Supreme Court in 1991. His nomination led to a contentious confirmation battle after Anita Hill accused him of sexual misconduct while he was her supervisor at the Department of Education and on the Equal Employment Opportunity Commission.
Tyler Durden
Sun, 03/20/2022 - 19:35