Lamborghini Restarts Supercar Production For Aventador Ultimate After 15 Lost At Sea
March 21, 2022 | Tags: ZEROHEDGE
Lamborghini Restarts Supercar Production For Aventador Ultimate After 15 Lost At Sea
American customers whose Italian supercars are now on the ocean floor of the Atlantic after the sinking of the roll-on-roll-off (RORO) car carrier, Felicity Ace, last month will have their orders replaced, according to Car and Driver.
Around 4,000 Volkswagen AG vehicles, including VW, Porsche, Audi, Bentley, and Lamborghini- branded models, caught fire in the Atlantic Ocean in mid-February. After salvaged crews attempted to tow the burnt-out vessel back to Portugal, the ship sank due to rough weather.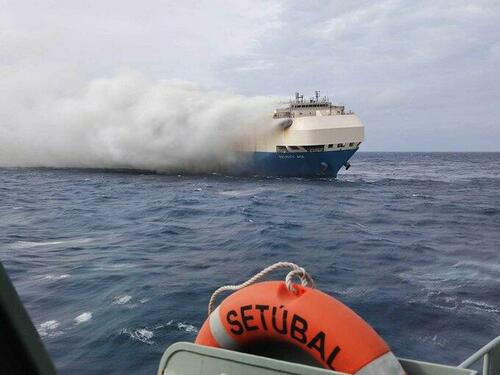 A Lamborghini spokesperson told Car and Driver 85 Lamborghini vehicles were on the Felicity Ace, 15 of them being Aventador Ultimae models. The Aventador Ultimae models cost around a half-million dollars and officially ended production. The spokesperson said it had reconfigured its supply chain to replace the 15 Aventador Ultimaes. 
"We are working to prioritize production capacity to ensure that the orders will be replaced as soon as possible," the spokesperson said. "We will try to minimize the impact on customers as much as possible. With great effort we managed to re-establish the Aventador Ultimae supply chain to restore the missing cars."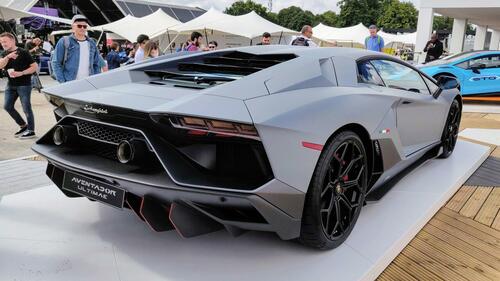 Lamborghini CEO Stephan Winkelmann told Automotive News that every customer who purchased a vehicle would eventually receive a new ride. 
"We put our heads together, and luckily, we are able to replace those cars, so there will be no loss for our customers in the U.S. due to the sunken ship. This is good news," Winkelmann said. "And all the rest we are able to replace. The Aventador was tricky, but we made it."
Other exotic VW brands, including Bentley Motors, said it'd found a way to replace 100 of the 189 luxury vehicles lost at sea. Porsche said they lost 1,000 cars but didn't elaborate on which models. Porsche noted the most challenging aspect to recover production is pulling from a tight supply chain where semiconductors are hard to obtain, along with parts suppliers in Ukraine that have seen disruptions since Russia invaded the eastern European country three weeks ago. 
Tyler Durden
Mon, 03/21/2022 - 04:00