15 Million Americans Set To Lose Medical Coverage As Public Health Emergency Ends
January 1, 2023 | Tags: ZEROHEDGE
15 Million Americans Set To Lose Medical Coverage As Public Health Emergency Ends
Authored by Autumn Spredemann via The Epoch Times (emphasis ours),
America is facing a health crisis and it isn't made up of bacteria or viruses—instead, it's an impending medical insurance meltdown.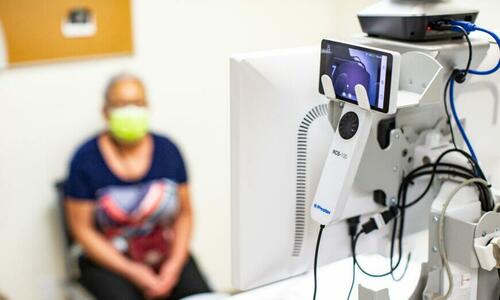 There is an expectation that as of Jan. 11, 2023, an estimated 15 million Americans will begin to lose health coverage.
The reason is that after three years of a COVID-19 public health emergency, the shield of continuous coverage offered by Medicaid and the Children's Health Insurance Program (CHIP) will end.
Once the state of emergency expires, regular income requirements and restrictions will apply. This will disqualify millions who've benefited from congressional legislation passed in 2020 preventing disenrollment for the duration of the COVID pandemic.
Health care administrators are already bracing for the fallout as the end looms large.
The administration of President Joe Biden has set a tentative termination date for Jan. 11, though many analysts believe it will be extended. That's because White House officials promised a 60-day notice before making it official.
Even with an extension, it's only delaying the inevitable, according to industry insiders. An avalanche of newly uninsured Americans will still tumble into the national health care system.
An estimated 15 million adults and children will be unenrolled once the health emergency ends, according to an analysis from the Office of the Assistant Secretary for Planning Evaluation. Within that group, 8.2 million will no longer be eligible for Medicaid. Another 5.3 million children also won't qualify for CHIP.
Barely a third of those in line to be ejected into the insurance marketplace will qualify for tax credits or other programs. That will leave millions in limbo, scrambling to find affordable insurance.
With such a high volume of newly uninsured patients, some analysts predict cost increases for doctor visits, especially in the emergency room.
Coverage Too Expensive
Others say it will contribute to America's spiraling mental health crisis, which currently affects more than 50 million people.
"We talk about this at work a lot. From the human perspective, it's not just CHIP and Medicaid, it's also disability plans. That's what we're most worried about, disability and seniors," Amanda Jones told The Epoch Times.
Jones is a senior health professional who has worked with U.S. government health-care programs for 14 years. She says it won't be as simple as just rolling back into the program once the state of emergency expires.
Because for many using subsidized programs, other coverage is just too expensive. Those who don't qualify for alternative, affordable care plans will likely just go without, according to Jones.
Affordable private coverage options can also vary drastically from state to state.
Slipping Through Cracks
One study in 2022 showed a staggering 112 million U.S. adults struggle to afford medical insurance. In the same report, 93 percent said they felt the benefits aren't worth the high price tag.
The other part of the problem is coverage gaps. Even short breaks in coverage can create a bottleneck at the administrative level for many doctors and specialists.
"With a lapse in coverage, getting people back into their routine with their medical doctors is complicated," Jones explained.
Another harsh reality is many will fall through the gap between income requirements and being able to afford private insurance. Those who slip through will be the most likely to forego coverage. This translates into a price hike in medical services in the long run. "Higher administrative costs in health care will get passed onto other customers. There will also be a lot more emergency room visits," she said.
Jones also noted that a lot of current Medicaid and CHIP members wouldn't lose total coverage, but a lot of their benefits. This is especially prevalent for those who rely on prescription medications and regular doctor visits.
Medicaid enrollment surged to record levels in 2021, topping 80 million members. Much of that is because many lost employment during the pandemic and lacked affordable coverage options.
After Congress passed legislation in March 2020 to protect insurance coverage, enrollment soared, because the main caveat for states to access the enhanced federal funding under the Families First Coronavirus Response Act was the prohibition on disenrolling people using Medicaid during the emergency.
Jones says Biden's 60-day notice is a drop in the bucket. "Sixty days in the business world is like, a week. It'll be a huge strain on care coordinators."
With disabled people, seniors, and children set to feel the biggest impact, some industry workers say the U.S. mental health crisis will escalate.
Read more here...
Tyler Durden
Sun, 01/01/2023 - 13:30