Federal Adoption Law Leads States To Prematurely Separate Families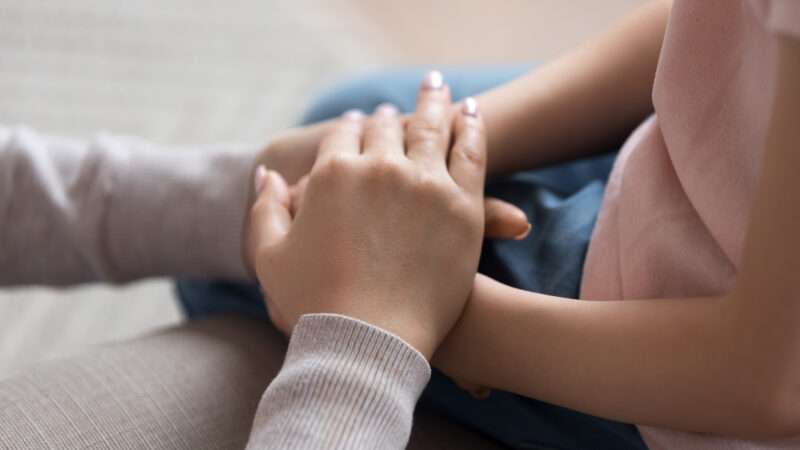 Between 2015 and 2019, parents of roughly 327,000 children across the country saw their parental rights terminated. In 20 percent of those cases, parents lost their rights less than a year after their child was first seized and taken into state custody.
According to one recent study, the rate of parental rights termination has increased, with the likelihood that a child will experience this kind of separation roughly doubling between 2000 and 2016.
While the opioid crisis is a driving force in the increase in parental terminations, a 1997 law is making matters much worse—giving states direct financial incentives to increase the number of adoptions from foster care and giving biological parents less time and less leeway to prove they should keep their own children.
In 1997, Congress passed the Adoption and Safe Families Act. The law was designed to decrease the number of children who languish in foster care by incentivizing states to increase the number of children who are adopted from foster care. According to an investigation published in December by NBC News and ProPublica, the law created a "ticking clock" for children in state custody, requiring the state to file for termination of parental rights after 15 months in most cases. Noncompliant states risk losing federal funding, and states that increase adoptions received financial rewards for every child adopted.
The law has been incredibly effective, leading to adoptions from foster care rising over 100 percent from 1997 to 2019, despite the overall decrease in the foster care population. In West Virginia, the state has received more in payouts from the government for terminating families than any other, having received $24 million in incentive payments since FY 1998—making it the most-rewarded state by child population.
However, while couples wishing to adopt may have benefited from the law, biological parents under state scrutiny have suffered tremendously.
NBC News/ProPublica's investigation covers West Virginia's particularly fast terminations of parental rights. One couple interviewed during the investigation, Jackie and Wes Snodgrass, had their parental rights terminated after just five months. While the Snodgrasses were never accused of abusing their children, the couple's periodic struggles with substance use, as well as their daughters' low school attendance, caused authorities to take custody of their two daughters in 2021. Their parental rights have now been terminated, and the couple is barred from contacting or visiting their children, though both girls have expressed a strong desire to see their mother.
"There's, like, anger or something behind it," Jackie Snodgrass told NBC News and ProPublica. "It seemed way too fast, but it also feels like years since I've seen my kids."
West Virginia is one of two states where, on average, it takes less than one year to terminate parental rights following a child's removal. According to NBC and ProPublica, 2 percent of West Virginia's children lost both parents to parental rights termination between 2015 and 2019.
"There is no advocacy for the biological parents in this state. There's none," one West Virginia state delegate told NBC News and ProPublica.
While the Adoption and Safe Families Act has been on the books for 25 years, many of its original supporters now argue that the time has come to repeal or amend the law, claiming that states are forced to move far too quickly when deciding to sever parental rights.
Maureen Flatley is a child welfare policy consultant who helped write the Adoption and Safe Families Act as well as recent legislation attempting to improve protections for parents and increase family reunification. In an interview, she told NBC and ProPublica "We can't pretend anymore that adoption is just some magic panacea." In another interview with The Imprint, she said, "By maintaining those family connections and those relationships, we may be able to mitigate and limit the number of kids who are aging out [of foster care] alone."
"It's indefensible to have such short timelines," Eleanor Holmes Norton, the Democrat nonvoting delegate of Washington, D.C., in the House of Representatives, told NBC News and ProPublica. "The most important relationship in a family is the relationship between parents and children… We should do everything we can to preserve that."
While a 2018 federal law attempted to divert federal funding for foster care services toward programs that keep families together—like parenting classes and addiction treatment, NBC News and ProPublica report that states have lagged in implementing it.
The Adoption and Safe Families Act creates troubling incentives for fast family separation around the country, even when it doesn't always make sense for parents or children. However, as long as states receive financial kickbacks for separating families, it's hard to imagine real improvement.
"I felt real low," Wes Snodgrass told NBC News and ProPublica, discussing his separation from his daughters. "I felt like I didn't have a family no more."
The post Federal Adoption Law Leads States To Prematurely Separate Families appeared first on Reason.com.