German CPI Plunges Most Since 2015, But…
January 3, 2023 | Tags: ZEROHEDGE
German CPI Plunges Most Since 2015, But...
Good news, right?
German inflation plunged more than expected in December (EU Harmonized -1.2% MoM vs -0.8% exp) - the biggest MoM drop since Jan 2015.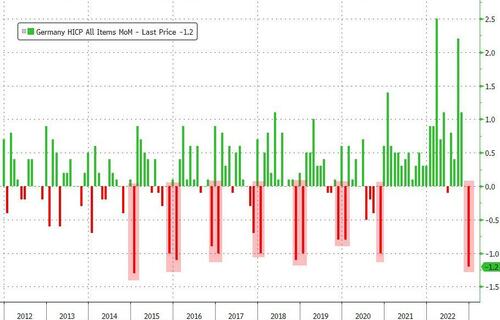 Obviously, there appears to be a great deal of seasonality in this monthly series.
This slowed the YoY rate of inflation to +9.6% (vs +10.2% exp)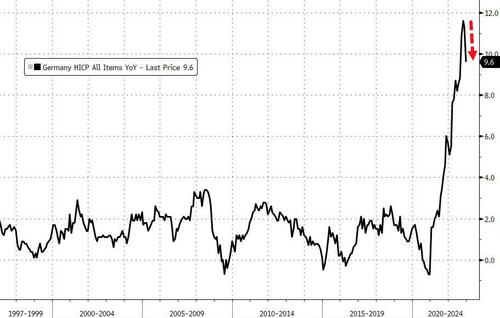 Bloomberg reports that the decline to single digits in the main rate masks an increase in food costs across Germany at the end of 2022, aggravating a squeeze on the poorest families and stoking the risk of a wage-price spiral.
However, the Bundesbank predicts consumer inflation will remain above 7% in 2023 and has cautioned against misinterpreting single data reports as a shift in trend, citing a "great deal of uncertainty."
Additionally, a strong labor market in Germany, where unemployment unexpectedly dropped in December, supports the ECB's hawkish argument that extending an historic series of rate-hikes with at least two more half-point steps early this year.
Tyler Durden
Tue, 01/03/2023 - 08:12