An Arizona Prison Is Requiring Inductions for Pregnant Inmates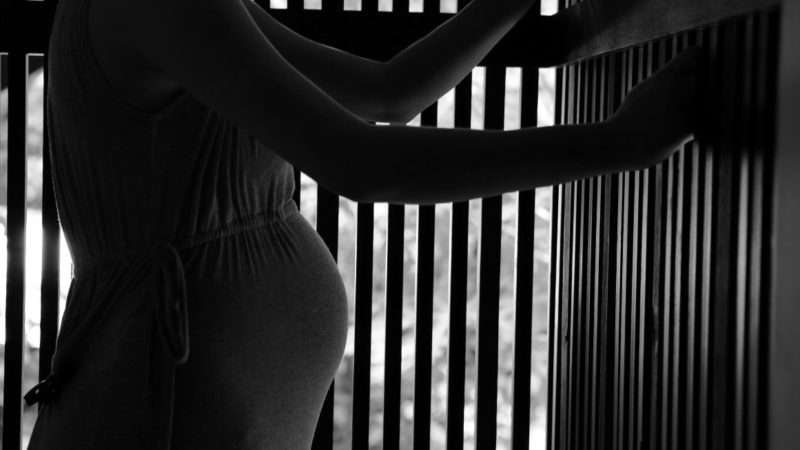 Arizona prisons are reportedly inducing the labor of incarcerated pregnant women—whether they like it or not. According to a recent investigation from The Arizona Republic, three women incarcerated in Perryville prison in Buckeye, Arizona, reported having their labor induced as a matter of prison policy, even though all three wanted to go into labor spontaneously.
While induction at term is generally safe, the women interviewed by The Arizona Republic reported that having labor induced against their will led to significantly longer time spent in labor, with one inmate alleging she experienced more physical pain during recovery when compared with previous deliveries.
"Just because I made some bad choices in my life, they shouldn't be allowed to make bad health choices for me and my baby," one woman told the paper.
Two of the three women who spoke to The Republic reported having their labor induced at 39 weeks, and another reported having labor induced at 37 weeks during two separate pregnancies. Induction at 37 weeks is generally only recommended when it is medically necessary, such as when a pregnant woman has gestational diabetes or high blood pressure. While all three women ultimately delivered safely, they reported that the experience of having yet another form of bodily autonomy taken from them was rattling.
"It's a lot more active labor, which means a lot more contractions, and harder contractions," one woman told The Arizona Republic.
The women were allegedly told that mandatory induction was prison policy, with one incarcerated woman telling reporters that a prison obstetrician told her that "they induce everyone because they don't want anyone going into labor here." According to The Republic, prison officials did not respond to questions about policies regarding pregnant prisoners, nor did Centurion, Arizona's prison healthcare contractor in use while the women were incarcerated. NaphCare, Arizona's current healthcare contractor denied having a policy of mandatory inductions.
While Arizona has enacted basic legal protections for pregnant prisoners since 2021, following the passage of the Dignity for Incarcerated Women Act, which banned the shackling of pregnant prisoners during childbirth and required that incarcerated women have at least 72 hours with their newborn, the bill does not contain protections against forced induction.
According to some civil rights groups, this practice likely stems from chronic understaffing in many prisons. "It's another example of how medical practices are dictated by the lack of health care and custody staff," Corene Kendrick, an attorney with the American Civil Liberties Union's National Prison Project told The Arizona Republic. "If they had enough nurses and custody officers on-site 24/7, they could implement best practices."
It is unclear if forcibly inducing pregnant women in prison is widely practiced outside of Perryville. In this case, the autonomy-denying policy appears to be an attempt to prevent a possibly worse outcome—that of a woman giving birth alone in her cell, which has happened in Perryville at least once before. In 2019, a severely mentally ill woman went into labor but was reportedly ignored for hours after she and the other women in nearby cells screamed and banged on the doors of their cells, trying to get help. The woman ultimately delivered a baby in her cell's toilet.
While preventing women from deciding how they give birth can cause serious emotional distress, as documented by The Arizona Republic, it makes a perverse kind of sense for prison officials—and for many incarcerated women, as even an unwanted induction is likely better than running the risk of having an unattended, unmedicated birth in a prison cell.
For pregnant inmates, there are no good options. While forced induction is a major violation of bodily autonomy, prisons in Arizona have also been guilty of serious neglect when women go into labor. Forced induction seems to be an attempt to prevent this horrifying outcome, while simultaneously creating another violation of a pregnant inmate's autonomy.
As one woman told The Arizona Republic, "I'm quite used to the prison making all these decisions for us because we are still state property."
The post An Arizona Prison Is Requiring Inductions for Pregnant Inmates appeared first on Reason.com.