Stocks, Bonds, Gold Dump As 'Good' Jobs Data Spike Rate-Hike Expectations
January 5, 2023 | Tags: ZEROHEDGE
Stocks, Bonds, Gold Dump As 'Good' Jobs Data Spike Rate-Hike Expectations
A double whammy of better than expected jobs data this morning (just ignore the massive layoffs at Amazon etc) has sparked a hawkish reaction in the market's expectations of Fed actions with the terminal rate now back above 5% - at pre-December-CPI levels...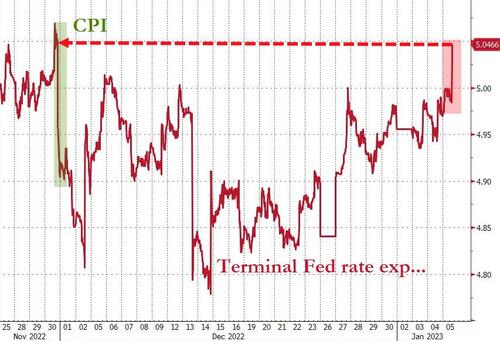 The dollar is rallying on the hawkish shift...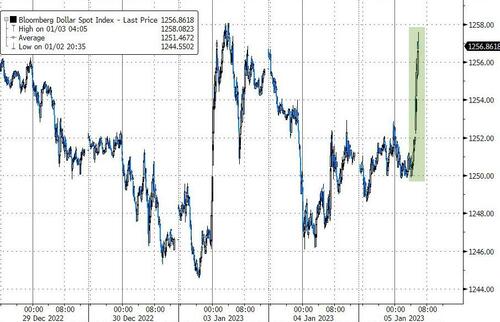 But... Stocks are dumping...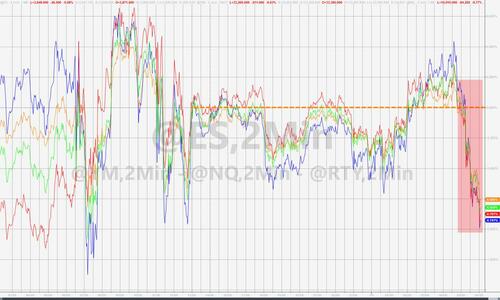 Bonds are dumping...
Gold is dumping...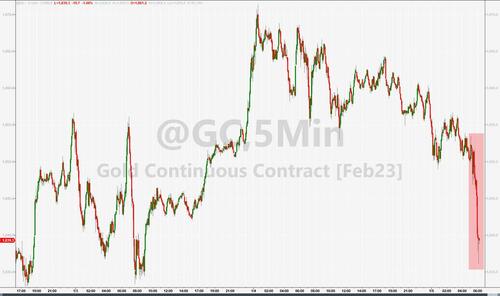 And while the jobs market is screaming 'no recession' the oil market is is rumbling on demand fears...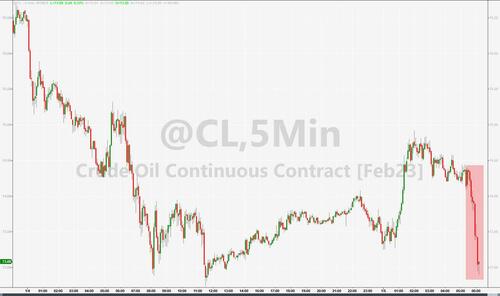 Powell will be happy as financial conditions are tightening...
Tyler Durden
Thu, 01/05/2023 - 09:08