Chicago Public Schools Will Call Child Services if You're Late To Pick Up Your Kids From School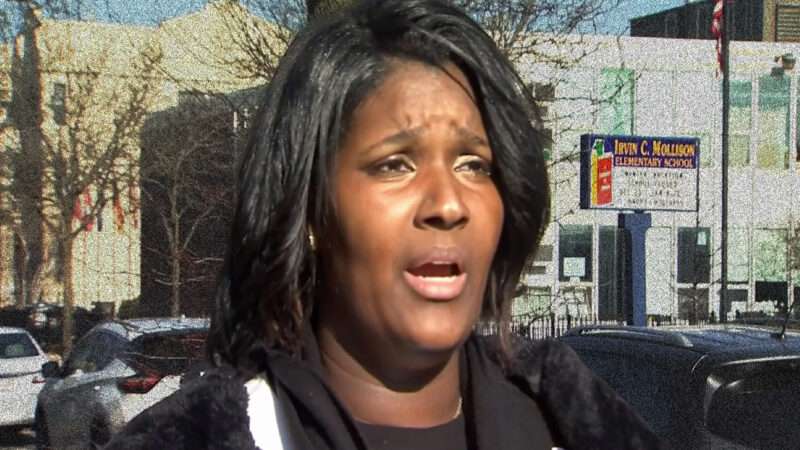 A Chicago mom who was late to pick up her children from school a few times last year got a nasty surprise: a letter informing her she was under investigation by the Department of Children and Family Services (DCFS). While this may seem like an overreaction, parents can come under government scrutiny for minor mistakes—and it can be the result of draconian school policies.
Last September, Tresa Razaaq, a single mother of four, received a letter from the Illinois DCFS after she was late to pick up two of her children from school several times. While Razaaq freely admits she was late to pick up her children, it wasn't a common occurrence—on Tuesday, she told Chicago's NBC 5 that she was late "maybe four times." However, this didn't stop her children's school from involving the DCFS, which sent her a letter informing her that she was being investigated for child neglect.
"My daughter rushed to the car and she's like, 'mommy DCFS came to the school, and the lady made it sound like we weren't going to come home with you today,'" Razaaq told NBC 5.
The investigation started because Chicago Public Schools has a strict "stranded student" policy, which requires school administrators to contact DCFS if the child has not been picked up by 4:30 p.m. and a parent or guardian does not pick up after two phone calls.
"It's more than aggressive, it's harmful," Cathy Dale, a local school council representative, told NBC 5.
Parents can be investigated by child protective services for late school pickups—often because school policy requires it. In Washington, D.C., for example, the public school handbook requires that school employees call the D.C. Child and Family Services Agency to take custody of a child if his parent doesn't pick him up by 4:30 p.m. In 2021, another Chicago mother was investigated for neglect after she was a mere seven minutes late to pick her son up from school—even though she claimed the school itself caused the late pickup by publishing a confusing bus schedule.
Most school districts don't seem to have such a strict policy. However, public school teachers are still bound by mandatory reporting laws that require them to report any suspected cases of neglect and abuse, meaning that plenty of parents still have child protective services investigations initiated by school employees. The Department of Health and Human Services estimates that 21 percent of such reports came from school personnel. But mandatory reporting laws might not actually be keeping kids safer. According to an investigation by NBC News and ProPublica this year, "while the unintended and costly consequences [of expanded mandatory reporting laws] are clear, there's no proof that the reforms have prevented the most serious abuse cases….Instead, data and child welfare experts suggest the changes may have done the opposite."
According to a study in the Proceedings of the National Academy of Sciences, as many as one in three children in the nation's 20 most populous counties are expected to be the subject of a child protective services investigation by the time they turn 18. In Cook County, Illinois—where Chicago is located—around 40 percent of children were the subject of an investigation. For black children, the number rises to nearly 60 percent—the second-highest rate among the 20 counties studied.
"Opening up a neglect case only makes sense if a kid is repeatedly stranded," Lenore Skenazy argued for Reason about a similar case in 2021. Calling child protective services over a slightly late pickup, she wrote, is "the moral equivalent of calling child services over a hangnail."
The post Chicago Public Schools Will Call Child Services if You're Late To Pick Up Your Kids From School appeared first on Reason.com.