Ron Klain White House Departure Reported One Day After Scapegoat Found For Slow-Walking Classified Documents
January 21, 2023 | Tags: ZEROHEDGE
Ron Klain White House Departure Reported One Day After Scapegoat Found For Slow-Walking Classified Documents
After working for Joe Biden on and off for more than three decades, White House Chief of Staff Ron Klain is expected to step down in coming weeks because he's 'ready to move on,' the NY Times reports.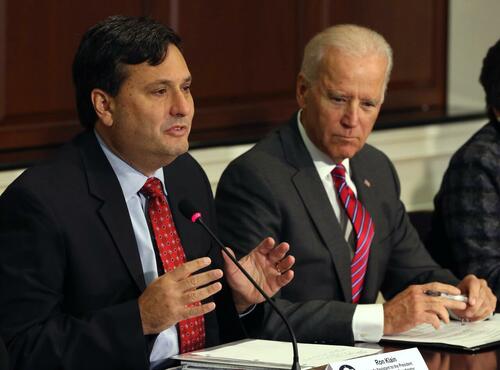 The news of Klain's departure comes one day after the White House threw senior adviser Anita Dunn under the bus for the decision to 'keep the public information flow to a trickle' regarding President Biden's classified document scandal.
Classic Anita Dunn.

The Biden adviser, who previously advised Harvey Weinstein, wanted to slow roll info about the classified documents. https://t.co/Wyg6cAwCKQ pic.twitter.com/SivIO8MD1z

— Chuck Ross (@ChuckRossDC) January 21, 2023
Is Klain's departure related to the decision to slow-walk news that classified documents from Biden's VP days were found in unauthorized locations? We don't know at this stage, but we assume Klain was apprised of Dunn's strategy, and perhaps even signed off on it. Now that we're in the 'who said what, and when' phase of a Special Counsel investigation into the matter, nothing is off the table. Maybe he was just tired of performing elder care?
The departure would also come at a time when the White House faces a widening array of political and legal threats from a newly appointed special counsel investigating the improper handling of classified documents and a flurry of other inquiries by the newly installed Republican majority in the House. The next chief of staff will be charged with managing the defense of Mr. Biden's White House and any counterattack as the 2024 election approaches. -NY Times
The Times suggests Klain's departure could be related to Biden's anticipated 2024 reelection campaign, and says "advisers predict more moves as some aides shift from the White House to the campaign."
So - not rats bailing from a sinking ship.
The Times notes that Klain has been so influential that Republicans 'derisively call him a virtual prime minister,' and Democrats 'blame him when they are disappointed in a decision.'
Klain has also presided over 'a rash of troubles' that have tanked public support for Biden - including the highest inflation in 40 years, and the creation of a border crisis after shredding much of former President Trump's border policy.
On that note, the Times also reports that Biden's national economic adviser, Brian Dees, is expected to leave later this year.
As for those classified documents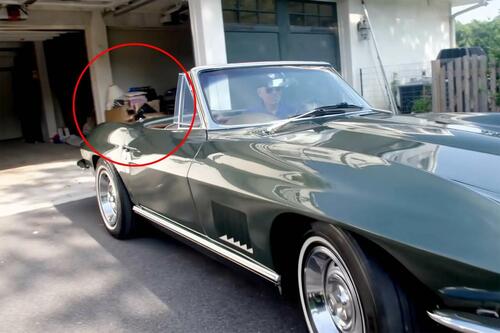 The Times reported on Friday that White House senior adviser, Anita Dunn - along with her husband, Biden's personal lawyer Bob Bauer, and White House counsel Stuart F. Delery and Richard Sauber, were part of at "tight circle" involved in discussions on how to deal with the matter.
NBC News' Peter Alexander repeatedly presses Karine Jean-Pierre about the White House claiming that Republicans are "faking outrage" over Biden's classified document scandal.

"Why shouldn't Americans be upset about documents found in a garage?" he asks.

She can't answer. pic.twitter.com/zTdd3SkkmN

— Ryan Saavedra (@RealSaavedra) January 17, 2023
More via The Times,
Details about the documents — where they were found, what they are about, where they came from — remain elusive more than 10 days after their existence was first made public by CBS News.

The White House has refused to explain why it took nearly six weeks after the initial discovery of documents to search the president's home in Wilmington, Del., where a second batch was found on Dec. 20. And it has not said why personal lawyers for the president who do not have security clearances were the ones conducting the searches, but people close to the case said that was done with the approval of the Justice Department.

...

Once the discovery of the original batch of documents was revealed, Ms. Dunn was adamant that the White House should keep the public information flow to a trickle and focus instead on how different Mr. Biden's case was from the broader investigation into his predecessor, according to people familiar with the discussions.

Ms. Dunn also stressed the need to underscore the differences between Mr. Biden's cooperation with the archives and Justice Department and Mr. Trump's defiance.
Impeachment when?
Tyler Durden
Sat, 01/21/2023 - 17:00