EU's War Anniversary Anti-Russian Sanctions Package: 121 Businesses & Individuals
February 25, 2023 | Tags: ZEROHEDGE
EU's War Anniversary Anti-Russian Sanctions Package: 121 Businesses & Individuals
The European Union has rolled out with fresh sanctions on Russia, which comprises the 10th package, marking one year since the Ukraine invasion. "New EU sanctions over Russia's war in Ukraine adopted on Saturday target 121 individuals and entities, including Iranian drone manufacturers, officials said," AFP writes.
European Commission chief Ursula von der Leyen described this latest round of EU measures as "the most far-reaching sanctions ever — depleting Russia's war arsenal and biting deep into its economy." She added: "We are also turning up the pressure on those trying to circumvent our sanctions."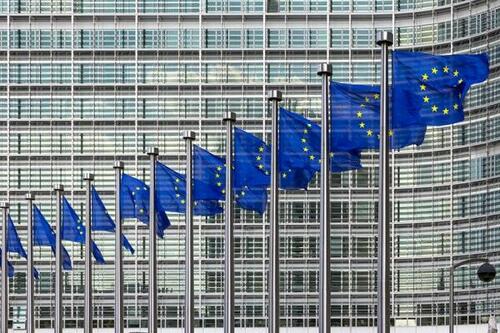 This was announced in tandem with wealthy G7 nations saying they are preparing new major sanctions:
Earlier, Britain and the United States separately imposed new sanctions including export bans and tariffs on all materials used in the war, as well as "third country actors" supporting Russia's war effort across Europe, Asia and the Middle East.

The G7 groups Canada, France, Germany, Italy, Japan, Britain and the United States. The same group came together last year hours after Russian President Vladimir Putin launched his invasion of Ukraine, imposing the first round of a series of sanctions.
Representing the current G7 presidency, Japanese Prime Minister Fumio Kishida said Friday that "Russia is refusing to change their hardline stance."
"The international community must come together and show solidarity and impose strong sanctions against Russia," he added.
However, some 'global south' countries which represent a huge chunk of the globe's population have been resistant: 
India, which has maintained a neutral stance on the conflict, does not want the G20 to discuss additional sanctions on Russia. G20 officials told Reuters it was also pressing to avoid using the word "war" to describe the conflict in G20 communique language.
Recall the last time CNN tried to shame India's Minister of Petroleum and Natural Gas over refusing to sacrifice India's national interest for the sake of 'punishing' Russia...
"Let me correct the perspective: 1) India only bought 0.2% of Russian oil 2) India buys in a quarter of what Europe buys in one afternoon" - STRONG 💪🏼 response by India's Minister of Petroleum H.E. @HardeepSPuri to CNN's Becky today. pic.twitter.com/JeLrGm3Bgx

— حسن سجواني 🇦🇪 Hassan Sajwani (@HSajwanization) October 31, 2022
So it clearly won't be so easy to get these "third country actors" on board after all.
Tyler Durden
Sat, 02/25/2023 - 18:00