Disneyland To Close Splash Mountain In May Amid Accusations Of Racist Theme
April 14, 2023 | Tags: ZEROHEDGE
Disneyland To Close Splash Mountain In May Amid Accusations Of Racist Theme
Authored by Carol Cassis via The Epoch Times,
Splash Mountain at Disneyland in Anaheim, California will close May 31st, park officials announced earlier this week.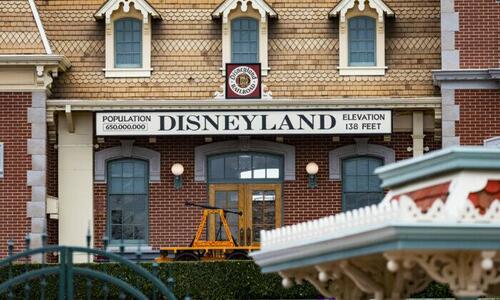 The move comes amid accusations in recent years that the ride contains racially insensitive undertones. Its current theme, "Song of The South," originates from Disney's 1946 film featuring "Br'er Rabbit" and his adventures in the South.
The film, set on a plantation, features an elderly black man known as "Uncle Remus" who tells traditional African-American folktales to white children cared for by Black servants.
Disney Imagineers will begin re-theming the ride into its new layout based on Disney's 2009 film, "The Princess and The Frog," featuring Princess Tiana's Bayou Adventure opening at both Disneyland Park and Magic Kingdom Park in Walt Disney World Resort in 2024.
The ride will build on Tiana's film storyline in which the character enacts her lifelong wish to create a restaurant, "Princess Tiana's Palace."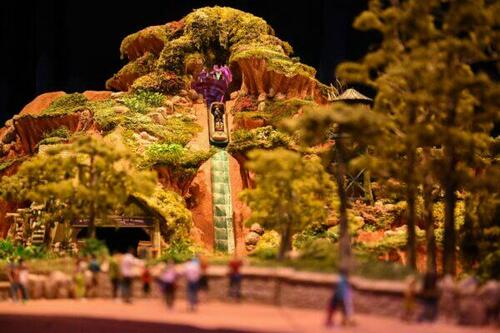 A model of Tiana's Bayou Adventure, which will reimagine Disneyland's Splash Mountain, is displayed during the Walt Disney D23 Expo in Anaheim, Calif. on Sept. 9, 2022. (Patrick T. Fallon/AFP via Getty Images)
Aside from the new theme overlay, the ride will retain its original waterfall layout which was first unveiled in the late 1980s.
Tyler Durden
Fri, 04/14/2023 - 17:00