Minneapolis Pork Plant In Trouble As Inflation Crimps Demand
April 14, 2023 | Tags: ZEROHEDGE
Minneapolis Pork Plant In Trouble As Inflation Crimps Demand
US food processing plants are under severe pressure as soaring inflation has crimped consumer demand for meat while the cost of doing business soars. 
According to Bloomberg, HyLife Foods is searching for a buyer for its pork plant in southwest Minneapolis. It purchased the plant three years ago, which processes upwards of 1.2 million hogs annually.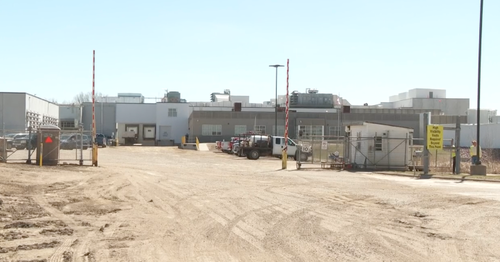 Hog prices have tumbled since the start of the year amid new concerns pork supplies are outpacing demand.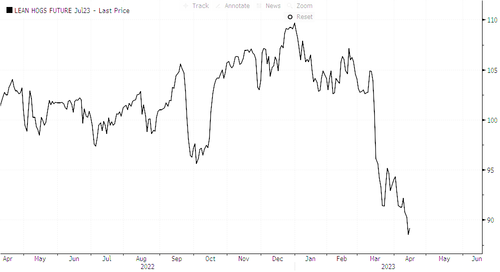 Consumers are being walloped by 24 months of negative real wage growth, which has led to increasing budget tightening.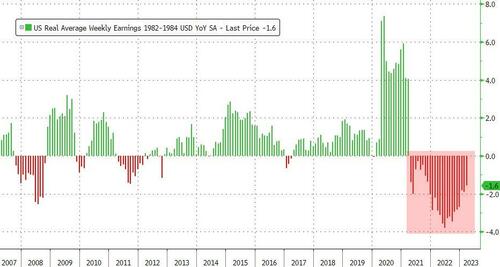 The combination of sliding prices and demand is exerting pressure on the profitability of meat processing plants.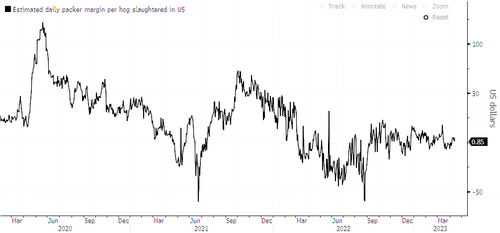 Hylife Chief Executive Officer Grant Lazaruk told CBS News in a statement:
"Unfortunately, despite these efforts, we have had to combat a number of challenges, including inflationary pressures, high grain costs, foreign exchange rates and the plant's operational losses.

"For some time now, the Company has been exploring several strategic options that would have enabled it to continue go-forward operations despite these financial challenges. Unfortunately, so far, these efforts have not been successful."
Only a few months ago, the largest US meat company, Tyson Foods, cut its expectations for operating margins, blaming it on falling meat prices due to easing demand.
As a result, financially weak meat processing plants could face a domino of closures. If so, this could prove disastrous as closures result in supply cuts and even higher consumer prices. 
Tyler Durden
Fri, 04/14/2023 - 19:20