X.AI – Musk Reportedly Creating ChatGPT Artificial Intelligence Rival
April 15, 2023 | Tags: ZEROHEDGE
X.AI - Musk Reportedly Creating ChatGPT Artificial Intelligence Rival
Despite recent outspoken criticism of artificial intelligence - warning of the "danger of training AI to be woke" - it appears Tesla and SpaceX CEO Elon Musk is working on an AI-related project that will reportedly take on ChatGPT.
The Wall Street Journal and the Financial Times reported that Musk has started a new AI firm called X.AI Corp.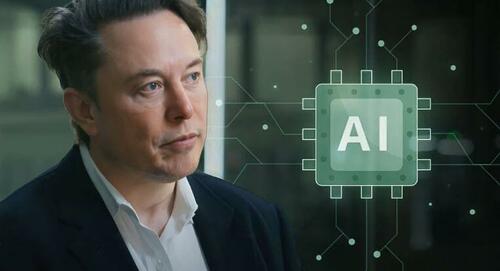 Developing artificial intelligence is nothing new for Musk. Together with the company's current CEO, Sam Altman, he co-founded and chaired OpenAI in 2015.
The revelation came after information surfaced that Musk is assembling a team of AI researchers and engineers, according to The FT. 
Musk incorporated a company named X.AI on March 9, according to Nevada business records.

He is the company's only director, its secretary is listed as Jared Birchall, the ex-Morgan Stanley banker who manages Musk's wealth.

Musk recently changed the name of Twitter to X Corp in company filings, as part of his plans to create an "everything app" under the brand "X".
The report suggests that Musk is in talks with existing SpaceX and Tesla investors regarding investments in the upcoming AI venture.
"A bunch of people are investing in it... it's real and they are excited about it," added FT's source.
Additionally, Twitter recently acquired new talent with an extensive background in the AI field. In March, engineers Igor Babuschkin and Manuel Kroiss joined Musk's team after working with DeepMind, an AI research subsidiary of Alphabet, Google's parent company.
X

— Elon Musk (@elonmusk) April 11, 2023
These developments come only a few weeks after Musk signed an open letter, along with thousands of other researchers in the tech space, to temporarily halt the development of AI due to the risk to humanity.
Musk is also on record in 2017 giving a warning to regulators at an event with the United States National Governors Association that AI research needs to be regulated "before it's too late."
This latest revelation comes after reports of Musk purchasing 1000s of GPUs (critical infrastructure for AI development).
While Musk left the board of OpenAI in 2018, the launch of the new AI startup will place him among other tech giants, such as Google and Microsoft, to build next-gen AI... and perhaps this time, without the implicitly woke bias we have seen from the existing models.
Tyler Durden
Sat, 04/15/2023 - 09:55