NHL Former PK Subban On Pride Jerseys: "We Cannot Push Everyone To Be An Activist"
April 19, 2023 | Tags: ZEROHEDGE
NHL Former PK Subban On Pride Jerseys: "We Cannot Push Everyone To Be An Activist"
NHL veteran and legendary defenseman PK Subban is speaking out against the league trying to mandate Pride Night jerseys onto its players after numerous well known players have declined to wear them during games. 
He called the move a "push" to make everyone an "activist", according to Fox News. He said that he does not believe that a player "needs to be activist" and he said that "there are other ways to show support without having to wear a hat, a T-shirt or a jersey," the report said.
He raised the issue that while many people support the LGBTQ community, they don't need to be mandatorily and involuntarily deputized into speaking out about social issues just because they play sports.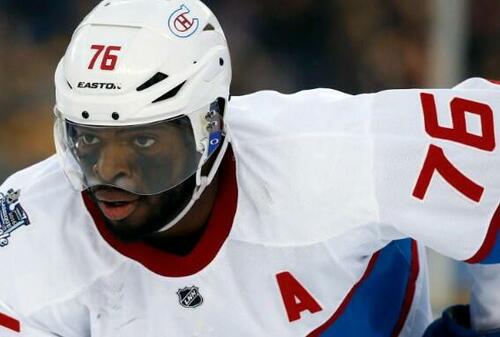 Subban commented: "We cannot push everyone to be an activist, we need to be very careful. I feel people pick and choose what they want to talk about and I don't like it when we put the onus on athletes to be activists."
"They don't need to be activists. I'm not saying it is right or wrong to wear the (Pride) jersey, we have just got to be very careful how we push players to do things," he continued. 
"You can support the LGBTQ community without having to wear a hat, a T-shirt or a jersey," he added.
Among other players who have cited potential reprisal from Russia as reasons not to wear pride jerseys, the report notes that Flyers defenseman Ivan Provorov, San Jose Sharks goalie James Reimer and NHL veterans Eric and Marc Staal have all declined to wear the jerseys, citing religious reasons.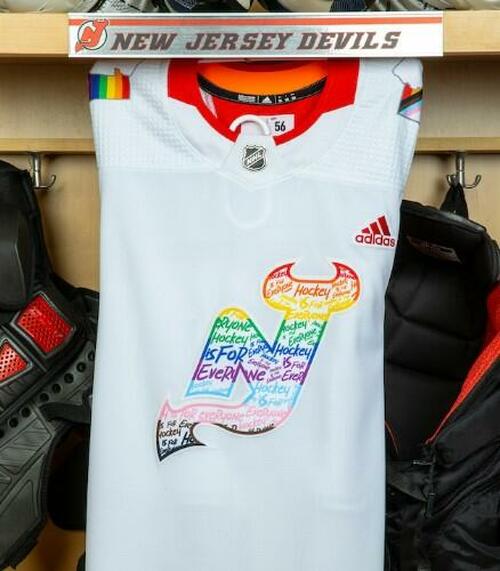 "This is the first time we've experienced that, and I think it's something that we're going to have to evaluate in the offseason," commented Commissioner Gary Bettman.
Coach Rick Tocchet of the Canucks said recently about one of his players opting out due to fears of Russia repercussions: "I'm not going to get into it because we don't know the deals that happen over there. So I respect his decision."
Subban concluded: "The people that write the articles, the people that push certain narratives in the media, they have to be held accountable. We have to be very, very careful about the way we perceive a moment."
Tyler Durden
Wed, 04/19/2023 - 22:00