State Department To Bring Back Domestic Visa Renewal for Some Foreign Workers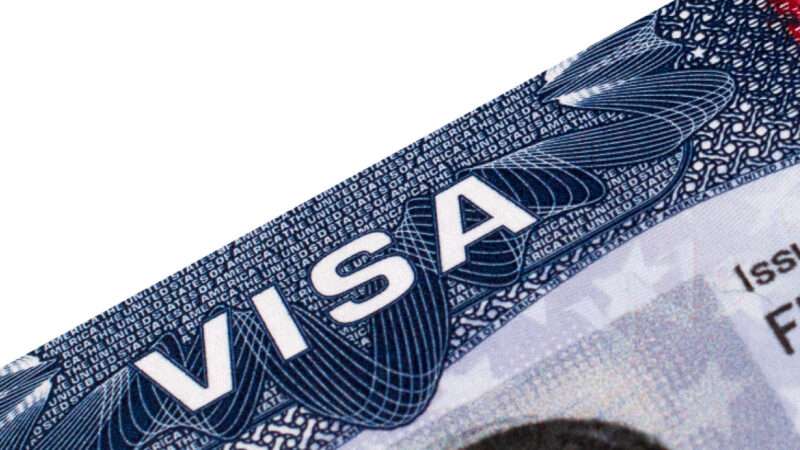 For nearly two decades, the vast majority of foreign nationals working in the United States have been able to renew their visas only by returning to their home countries and obtaining a visa stamp at a U.S. embassy or consulate. Only workers on diplomatic visas can renew them in the United States. But that will change when the State Department brings back domestic visa renewals for some nondiplomatic foreign workers.
Foreigners working in the U.S. on H and L visas will be eligible for the targeted pilot program. That move will be especially significant for H-1B workers, who are employed in highly specialized jobs. As of 2019, U.S. Citizenship and Immigration Services reported that roughly 583,000 authorized-to-work H-1B holders were present in the country. The renewal program could eventually be expanded to other visa holders, according to a Bloomberg News interview with Julie Stufft, deputy assistant secretary for visa services in the State Department's Bureau of Consular Affairs.
Historically, all U.S.-based foreign workers could renew their visas without leaving the United States. But the State Department discontinued stateside visa renewal in 2004 as a result of the Enhanced Border Security and Visa Entry Reform Act, a post-9/11 law intended to enhance security in the visa issuance process. The law's precautionary provisions included additional interview requirements and the gathering of biometric identifiers. The State Department said it was "not feasible" to collect the latter information domestically.
Many foreign workers have had to endure lengthy waits to get their visas stamped in their home countries, which is a precondition of reentering the U.S. after traveling abroad for personal or business reasons. Delays only got worse as a result of COVID-related consulate closures and processing backlogs at the State Department. Well into the pandemic, foreigners were still waiting months for their appointments—and as long as a year at consulates in India as of 2022. Immigration advocates and trade groups have cited domestic renewal as a viable solution to the gridlock, especially for Indian visa holders.
Domestic visa renewal will eliminate one of the many hoops foreign workers in the U.S. must jump through, helping them and their employers. It should also reduce backlogs at American consulates abroad, shortening the queue for visa appointments.
Because the State Department plans to open a new consular division to handle domestic renewals, there is no clear start date for the program yet. The sooner, the better, both for U.S.-based companies and for the foreigners they employ.
The post State Department To Bring Back Domestic Visa Renewal for Some Foreign Workers appeared first on Reason.com.