Father And Son Sent To Prison Over $20 Million Lottery Scam
May 24, 2023 | Tags: ZEROHEDGE
Father And Son Sent To Prison Over $20 Million Lottery Scam
A Massachusetts father and son have been sent to prison over a decade-long, $20 million lottery fraud scheme designed to enrich themselves while helping prize winners avoid paying taxes on their windfall.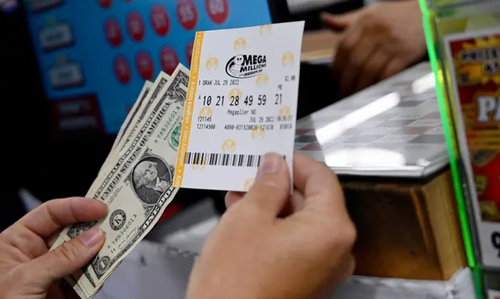 Watertown residents Ali Jaafar, 63, and Yousef Jaafar, 29, cashed in roughly 14,000 winning lottery tickets over a 10-year period, laundering more than $20 million in proceeds. The pair then lied on their tax returns to cheat the IRS out of roughly $6 million, according to a Monday announcement by the US attorney's office in Boston, AP reports.
After purchasing the tickets, using the stores that sold them as go-betweens, the Jaafars claimed the full prize amount. Although they reported the winnings on their tax returns, they also claimed equivalent fake gambling losses as an offset to avoid federal income taxes, prosecutors said.

Ali Jaafar was sentenced to five years in prison. Yousef Jaafar received a sentence of more than four years. They were also ordered to pay $6 million in restitution and forfeit the profits from their scheme.
The two men were convicted in December of conspiracy to defraud the IRS, conspiracy to commit money laundering, and filing a false tax return.
According to the DOJ; "Based upon their submitted lottery claims, in 2019, Ali Jaafar was the top individual lottery ticket casher for Massachusetts. Mohamed Jaafar was the third highest individual ticket casher and Yousef Jaafar was the fourth highest individual ticket casher. In total, the three family members received more than $1,200,000 in tax refunds by claiming other peoples' lottery tickets as their own and then offsetting those winnings with fake gambling losses on their tax returns."
Another one of Ali Jaafar's sons, Mohamed Jaafar, pleaded guilty to his role in the scheme in November, and is currently awaiting sentencing.
The scheme involved paying the owners of dozens of stores that sell lottery tickets to facilitate the transactions. At present, the state lottery commission is in the process of revoking or suspending the licenses of more than 40 lottery agents.
Tyler Durden
Wed, 05/24/2023 - 23:10