FAA Cancels United Airlines Nationwide Ground-Stop
September 5, 2023 | Tags: ZEROHEDGE
FAA Cancels United Airlines Nationwide Ground-Stop
Update: United's ground-stop has been cancelled by the FAA.

*  *  *
United Airlines issues a nationwide ground stop due to a computer issue, ABC reports, citing the Federal Aviation Administration.
Fox Business is reporting, as per the FAA advisory below, the grounding is due to "equipment failure".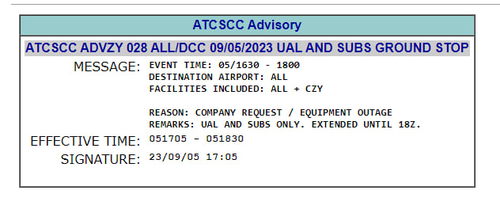 United aircraft were unable to contact flight dispatchers using normal means, the FAA website showed.

...how long will this 'glitch' take to fix?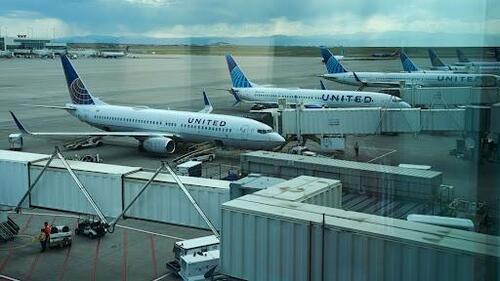 UAL stock tumbled over 4% on the news, down at 3-month lows...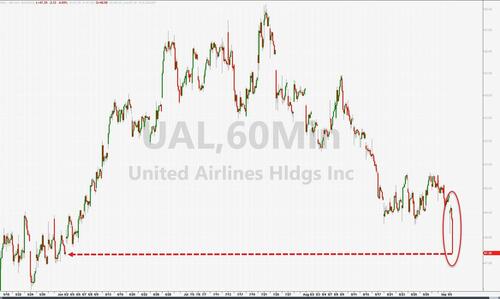 Tyler Durden
Tue, 09/05/2023 - 13:25