US Factory Orders Tumbled In July, Transports Heavy
September 5, 2023 | Tags: ZEROHEDGE
US Factory Orders Tumbled In July, Transports Heavy
After its large (2.3% MoM) jump in June, US factory orders were expected to see a major decline in July (down 2.5% MoM)> The decline was sizable - down 2.1% MoM - but less than expected.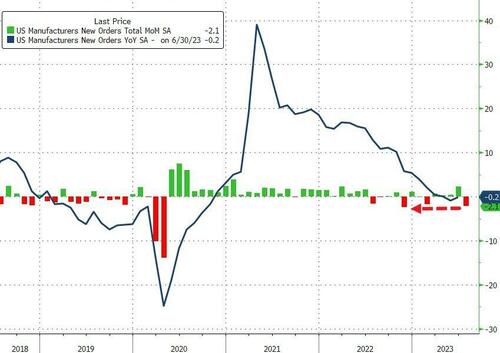 Source: Bloomberg
That is still the biggest MoM drop since Nov '22 and left the YoY orders 0.7% lower.
Transportation was clearly a drag since Core Factory orders rose 0.8% MoM - best since January - well above expectations...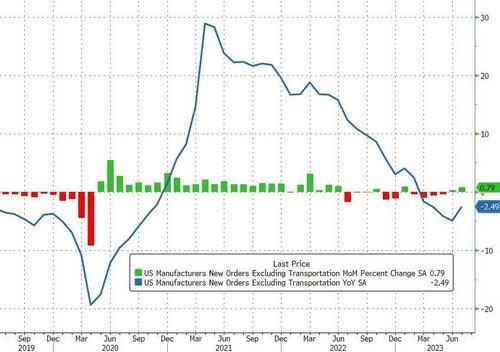 Source: Bloomberg
Overall Durable Goods Orders plunged 5.2% MoM (thanks to a 43.6% collapse in non-defense aircraft and parts orders), but that final print is the same as the preliminary print.
Tyler Durden
Tue, 09/05/2023 - 10:07