Americans' Support For, Belief In Unions Strengthens
September 6, 2023 | Tags: ZEROHEDGE
Americans' Support For, Belief In Unions Strengthens
More Americans support unions today than in the entire 1970s, 80s, 90s and 2000s.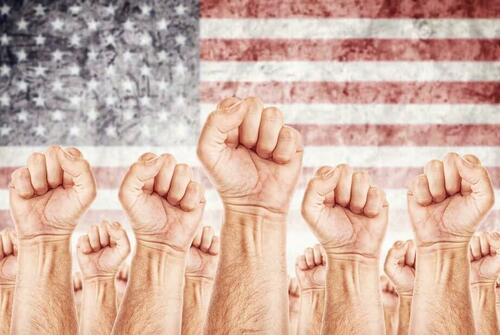 As Statista's Katharina Buchholz reports, in 2023, 67 percent of U.S. respondents said they approved of unions, up from only 54 percent ten years ago and comparable to levels in the 1960s. Last year support had reached 71 percent, still short of a high of 75 percent in the Gallup survey in 1953 and 1957.
Belief that unions will become stronger in the future grew even more - to 34 percent of respondents this August, up from just 19 percent in 2018 when the detailed part of the survey was last carried out. 43 percent of people said they wanted unions to have more influence, also significantly up from 39 percent in 2018 and a low of 25 percent in 2009.
You will find more infographics at Statista
The desire for more union power was divided along party lines - 61 percent of Democrats and 21 percent of Republican are for it - and has not changed much in the past five years, as it was mainly Independents that pivoted to championing stronger unions.
When it comes to people's outlook on unions, however, Republicans have started to agree that unions are strengthening. 14 percent of Republicans thought so in 2018, compared with 20 percent in 2023.
Tyler Durden
Wed, 09/06/2023 - 06:55