Comedian Shane Mauss: Shrooms, DMT, Joe Rogan, and the 'Psychedelic Renaissance'
September 6, 2023 | Tags: REASON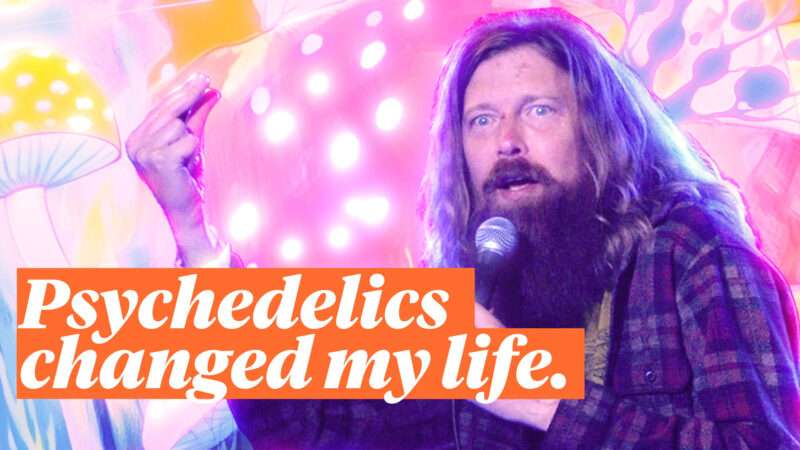 "I never pictured a world where marijuana would be anywhere close to legal, and it's mind-blowing to me that mushrooms are being decriminalized everywhere," says Shane Mauss, a comedian who tours the country discussing his psychedelic experiences.
Reason caught up with him at the Psychedelic Science 2023 conference, held in Denver this June, where he participated in a "roast" of the psychedelic scene. The conference was sponsored by the Multidisciplinary Association for Psychedelic Studies, or MAPS, and a reported 13,000 people gathered in The Mile-High City to discuss every aspect of drug policy, research, and culture.
Mauss, who also hosts a science podcast called Here We Are, shared his thoughts about the mainstreaming of psychedelic drugs, the surprising pace of legalization efforts, and the role that Joe Rogan and other public figures play in normalizing psychedelics.
Watch the full interview above.
Music Credits: "Cool on the Moon" by Alchemorph via Artlist
The post Comedian Shane Mauss: Shrooms, DMT, Joe Rogan, and the 'Psychedelic Renaissance' appeared first on Reason.com.