Pfizer, J&J Pressured South Africa Into Shielding Companies From COVID Vaccine Injury Claims: Documents
September 9, 2023 | Tags: ZEROHEDGE
Pfizer, J&J Pressured South Africa Into Shielding Companies From COVID Vaccine Injury Claims: Documents
Authored by Zachary Stieber via The Epoch Times (emphasis ours),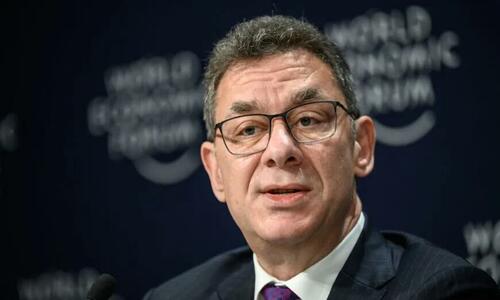 Pfizer and Johnson & Johnson pressured South Africa into implementing provisions that shielded the companies from claims over COVID-19 vaccine injuries, newly disclosed documents show.
Pfizer made the implementation of indemnification and a compensation fund part of its COVID-19 vaccine contract with South Africa, according to documents obtained by the Health Justice Initiative.
One document states that South Africa was agreeing to "indemnify, defend, and hold harmless" Pfizer and its partner BioNTech, as well as their representatives, "from and against any and all suits, claims, actions, demands, losses, damages, liabilities, settlements, penalties, fines, costs and expenses" arising from claims resulting from the vaccine, including injuries.
The only exceptions were for a breach of confidentiality or fraud.
The component was "a non-negotiable" part of the agreement between the parties, the Health Justice Initiative said in an analysis of the documents.
Johnson & Johnson, meanwhile, also secured indemnification and the introduction of the compensation scheme in its contract with South Africa.
In a Feb. 23, 2021, letter, South Africa's ministers of health and finance said that Johnson & Johnson requested the no-fault compensation scheme "to address adverse events that are suffered as a result of the administration of the vaccine."
"It has been noted in discussions with J & J, and acknowledged by J & J, that a no-fault compensation scheme for vaccine related adverse events does not exist in South Africa, and that the available legislative mechanisms for establishing a scheme would require some time to undertake, even if the most expeditious processes available are pursued," they wrote.
In an exhibit attached to Johnson & Johnson's contract, officials said that the scheme would compensate people who prove a causal link between the vaccination they received and their injury, as decided by a panel of experts. Among outcomes ripe for compensation were death, injury, and disability. The level of compensation, officials said, "should be sufficient to provide long-term relief to victims."
Officials later promulgated (pdf) regulations on April 22, 2021, establishing the scheme.
The scheme would "provide expeditious and easy access to compensation for persons who suffer harm, loss or damage as a result of vaccine injury," the regulations stated.
Like similar schemes in other countries, including the United States, the schemes shield vaccine manufacturers from lawsuits and compensate victims with taxpayer money.
Pfizer and Johnson & Johnson did not respond to requests for comment.
"I wouldn't say we were bullied, but we were in a catch-22 situation to save lives of South Africans against all odds," Foster Mohale, a spokesperson for South Africa's Department of Health, told Al Jazeera. "The department entered into these agreements to secure vaccine doses to protect the lives of South Africans against the deadly virus which claimed more than hundred thousand lives in South Africa."
Matthew Kavanaugh, an assistant professor at Georgetown University who analyzed the contracts, said that South African officials "were at the whims of each of these companies who really exploited that opportunity.
"No kind of contract that I've ever signed in my life says at some point will you deliver something to us, but in whatever amount and on whatever timeline you think works for you, and in the meantime, we will agree to fully indemnify you," added Mr. Kavanaugh, speaking on INXPrime.
Just a handful of vaccine injury claims have been paid out so far, South African Health Minister Joe Phaala said in June.
A number of side effects of the shots have been confirmed or are suspected, including blood clotting and heart inflammation. Some people have died from vaccine-induced injuries.
Read more here...
Tyler Durden
Sat, 09/09/2023 - 22:30