New Footage Reveals Wreckage Of F-35 Jet Amidst Speculation Of Potential 'Cyberattack'
September 19, 2023 | Tags: ZEROHEDGE
New Footage Reveals Wreckage Of F-35 Jet Amidst Speculation Of Potential 'Cyberattack'
New footage shows the wreckage of the missing F-35 Lightning II stealth fighter in Williamsburg County, South Carolina. The F-35's debris field is approximately 80 miles from Joint Base Charleston. The military has confirmed the stealth jet was on autopilot when the pilot ejected, but the reasons for the ejection remain unknown. As a result, aviation commanders have grounded Marine Corps aircraft on Tuesday. 
JUST IN: Footage of the debris field of the F-35 jet has been released after it was located in a field in Williamsburg County, South Carolina.

The crash site was about 80 miles from Joint Base Charleston, South Carolina.

The F-35 fighter jet appeared to run through a group of… pic.twitter.com/mqOdRSpUOt

— Collin Rugg (@CollinRugg) September 19, 2023
The Marine Corps has labeled this incident a "Class-A mishap." This began on Sunday afternoon when the pilot of the stealth jet ejected safely into a North Charleston neighborhood. Through Monday afternoon, the military asked the public for help to locate the $140 million jet.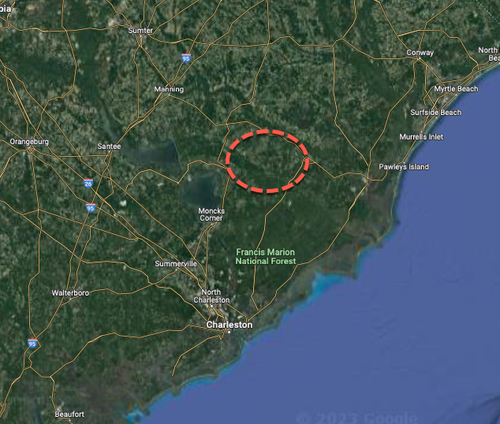 As a result, the Marine Corps issued a two-day stand-down of all military aircraft on Monday. 
"How in the hell do you lose an F-35?" South Carolina US Rep. Nancy Mace, R-Charleston, wrote on X. She added, "How is there not a tracking device and we're asking the public to what, find a jet and turn it in?"
Consider this from Daily Mail, citing Project On Government Oversight, a nonpartisan independent watchdog that investigates and exposes waste, corruption, and abuse of power, released a report in 2019 that showed "nearly every software-enabled weapon system tested between 2012 and 2017 can be hacked - including the F-35." 
Despite years of patches and upgrades, the F-35's most combat-crucial computer systems continue to malfunction, including the Autonomic Logistics Information System (ALIS) maintenance and parts ordering network; and the data links that display, combine, and exchange target and threat information among fighters and intelligence sources.

As in previous years, cybersecurity testing shows that many previously confirmed F-35 vulnerabilities have not been fixed, meaning that enemy hackers could potentially shut down the ALIS network, steal secret data from the network and onboard computers, and perhaps prevent the F-35 from flying or from accomplishing its missions.
And there's this... 
Green Hills Software produces the Integrity 178B Operating System that powers the F-35, F-22, F-16, and B-2. It also powers the Airbus A380. It was also quite possibly leaked. Now you understand why the entire USMC air fleet has been grounded.

Fun fact: the CEO of Green Hills… https://t.co/jKSWaKYL4p pic.twitter.com/sFTx2fKEBB

— Ian Miles Cheong (@stillgray) September 19, 2023
Was the multi-trillion-dollar F-35 program, often criticized as America's most dysfunctional weapons program, compromised by a cyberattack?
Tyler Durden
Tue, 09/19/2023 - 10:30